You can trust a professional painting contractor, such as Custom Painting, Inc., to skillfully and efficiently complete your commercial painting Livermore project, or similar projects in other Bay Area cities.
Custom Painting, Inc. has recently completed another commercial painting job at IPT-4 Grantline, a warehouse in Tracy, CA.
It was a massive project – with the warehouse measuring around 600,000 square feet – to say it was a challenging job is an understatement. But within three months, we dealt with these issues that cropped up during the project, and we managed to finish it successfully to the satisfaction of our customers.
What Custom Painting, Inc. encountered during the project
Our paint crew used around 3,000 gallons of elastomeric paint to cover this massive warehouse and provide necessary waterproofing. As expected, we encountered the following challenges and issues and how we dealt with them:
1) Painting the interior walls
The warehouse had significantly high walls. The lower portion of the wall alone was 10 feet tall. So, we spent an appropriate amount of time on thorough prep work on that portion before painting it. After the prep work, we painted the upper portion first before painting the lower portion.
Painting from the ceiling down to the floor was deemed impossible, creating a visible transition line between the upper and lower portions of the wall. We addressed this problem by applying another coat of paint to make the transition appear seamless.
2) Waterproofing
We used Sherwin Williams Sherlastic elastomeric paint to waterproof the building. We made sure to apply the paint according to the manufacturer's instructions to achieve the correct mil or thickness (which we will discuss later). That way, the paint would sufficiently protect the walls as intended.
3) Safe painting procedures
Tackling vast interior projects, like the IPT-4 Grantline warehouse, can be risky. In addition to painting the high walls, we took steps to avoid making a negative environmental impact. These steps include using wash-out barrels. They delivered these barrels to a facility dealing with hazardous waste and materials. In addition, we used containment systems underneath the barrels to prevent accidental spills from touching the ground.
4) Health and environmental concerns during the project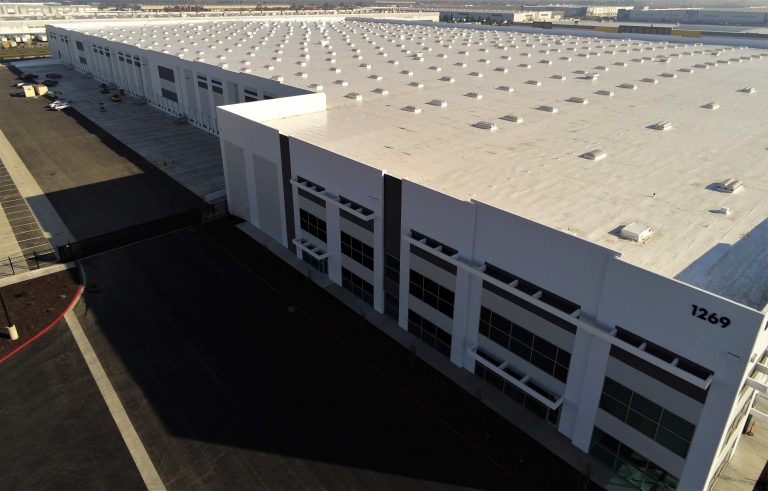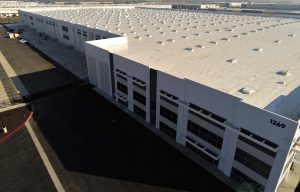 Custom Painting, Inc. has a reputation as a responsible painting service company that is aware of the possible adverse impacts of paints on the health and environment and takes steps to minimize those impacts.
One of the typical challenges of commercial painting is working on an occupied building. It's understandable – many businesses decide to remain operational while the painting project takes place to avoid downtime that could result in profit loss. But other commercial properties, especially smaller ones, choose to close shop for a few days to give way to repainting jobs.
In this project, we took specific measures to make sure that the warehouse staff, visitors, clients, and ourselves (the paint crew) felt safe around us – and the paints we used.
If your guess is correct, we're talking about the paint fumes – the volatile organic compounds (VOCs). Since indoor painting is usually contained, the risks of inhaling such harmful fumes are higher. Exposure to VOCs can lead to minor health problems, such as dizziness, eye irritation, and serious illnesses, including cancer.
One of the great things about elastomeric paints is that they typically emit less harmful fumes than conventional paints, among many other reasons, making them excellent for indoor and outdoor painting.
How Custom Painting, Inc. deals with hazardous materials
As said earlier, our crew used wash-out barrels for the project. The wash-out barrels were 55-gallon metal barrels with sealable lids. They let us clean out our tools, such as pumps, rollers, and brushes. After using these barrels, we delivered them to Invert Environmental Consultants, a facility that manages hazardous wastes and materials.
We also used containment systems under the barrel to ensure no accidental spills reached the ground.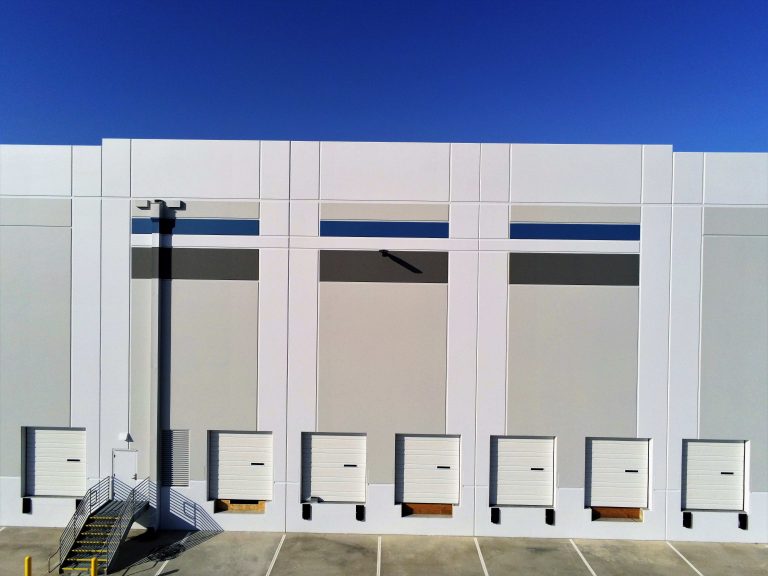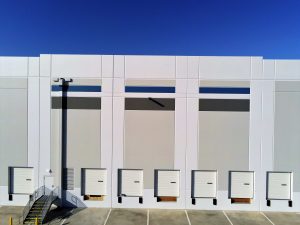 Does California have laws regarding the proper handling of hazardous materials?
Absolutely. The California Health and Safety Code refers to the term "hazardous material" as "a substance or waste that, because of its physical, chemical, or other characteristics, may pose a risk of endangering human health or safety or of degrading the environment."
This code implies that combustible, flammable, corrosive, reactive, radioactive, or toxic substances are considered hazardous.
The code broadly defines the term "hazardous material," implying that substances are likely seen as "hazardous material" if they are considered harmful under any other environmental, safety, environmental, or transportation law or regulation. These substances are the following:
Substances that require a Material Safety Data Sheet under worker protection laws
Substances that are regulated as hazardous under transportation laws
Substances that are listed as radioactive under federal environmental regulations
Common hazardous materials include cleaning solvents, compressed gases, fuels, oils, paints, radioactive materials, and thinners.
Where should a hazardous waste facility get a permit to operate legally?
If you're about to operate such a facility, you are required to obtain a permit from the Certified Unified Program Agency or CUPA.
CUPA is an organization that regulates facilities that generate or store hazardous materials. CUPA is certified by the Secretary of the California Environmental Protection Agency (CallEPA) to implement the latter's "United Program" elements in the CUPA's administration.
In addition to CUPA, here are the other agencies that you must get in touch with when you're proposing a new facility or modifying an existing facility (they may have additional permits or other requirements in the planning process):
Air pollution control district;
Fire department (which has jurisdiction over the fire code implementation);
Local community service agencies; and
Local planning and building authorities.
Elastomeric paints (and their thickness)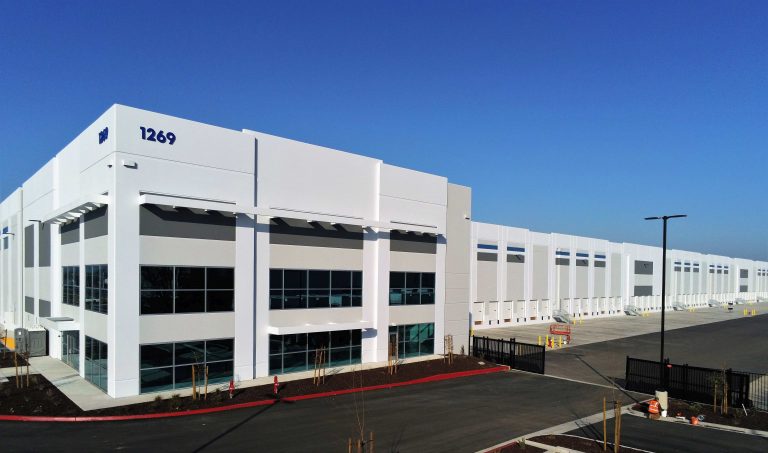 In this project, our crew used 3,000 gallons of Sherwin Williams Sherlastic elastomeric paint for this project to provide the necessary waterproofing.
Elastomeric coatings are high-build coatings that serve as protective barriers on exterior walls. These paints form an incredibly dense yet flexible coating that helps to waterproof the outer surfaces. Unlike conventional paints, elastomeric paints can bridge hairline cracks to complete an air-tight, waterproof seal.
Elastomeric paints are the most suitable for use on surfaces like masonry, stucco, and concrete, especially in areas with harsh weather elements. They can be applied on walls as well as roofs.
After applying elastomeric paint, it hardens and bonds to the surface, yet it remains flexible. It bends, stretches, and moves as the underlying surface moves and flexes according to the surrounding temperature.
But as with any waterproof coating, elastomeric paints aren't breathable. While it means that they prevent moisture from outside the underlying surface, the moisture on the underlying surface also has no way to escape.
Here are the following benefits of elastomeric paint:
Durability
Flexibility
Protection
Thickness or density
Energy efficiency
Elastomeric coating, in its liquid form, is very thick and dense. This is why applying elastomeric paint is different from applying regular paint. So, if you haven't used elastomeric paint before, you'll find its thickness pretty challenging to apply to the surface.
If you aren't familiar with the term "mil," it measures the paint's thickness. A mil equals a thousandth of an inch (1/1000th, 0.001″, or 1.0 mil).
Elastomeric paint's thickness is 10 to 20 mils per coat compared to regular paint's three mils per coat. It's the thickness that gives elastomeric paint the durable and flexible coating that can protect the surface on which it applies from weather elements.
Conclusion
Our project at IPT-4 Grantline warehouse in Tracy, CA, was completed successfully. Within those three months, we managed to work around the challenges. We made sure we provided a quality paint job without negatively impacting the health, safety, and the environment. We are happy to have another satisfied customer.
About Custom Painting, Inc.
Founded in 1982, Custom Painting, Inc. is a full-service painting company serving commercial and residential clients in the San Francisco Bay Area. We offer interior and exterior painting services, power washing, complete surface preparation work, priming, cabinet painting, staining application, color consultation, and more.
We also do custom work to meet our client's specifications and preferences, whether creating a color scheme or installing crown molding. We are fully licensed, bonded, and insured.
Are you planning to open a new business or repaint an existing commercial property? Don't hesitate to get in touch with Custom Painting, Inc. at 510-795-0903 or fill out a request form to schedule an appointment with our estimator. We always give our estimates for free!