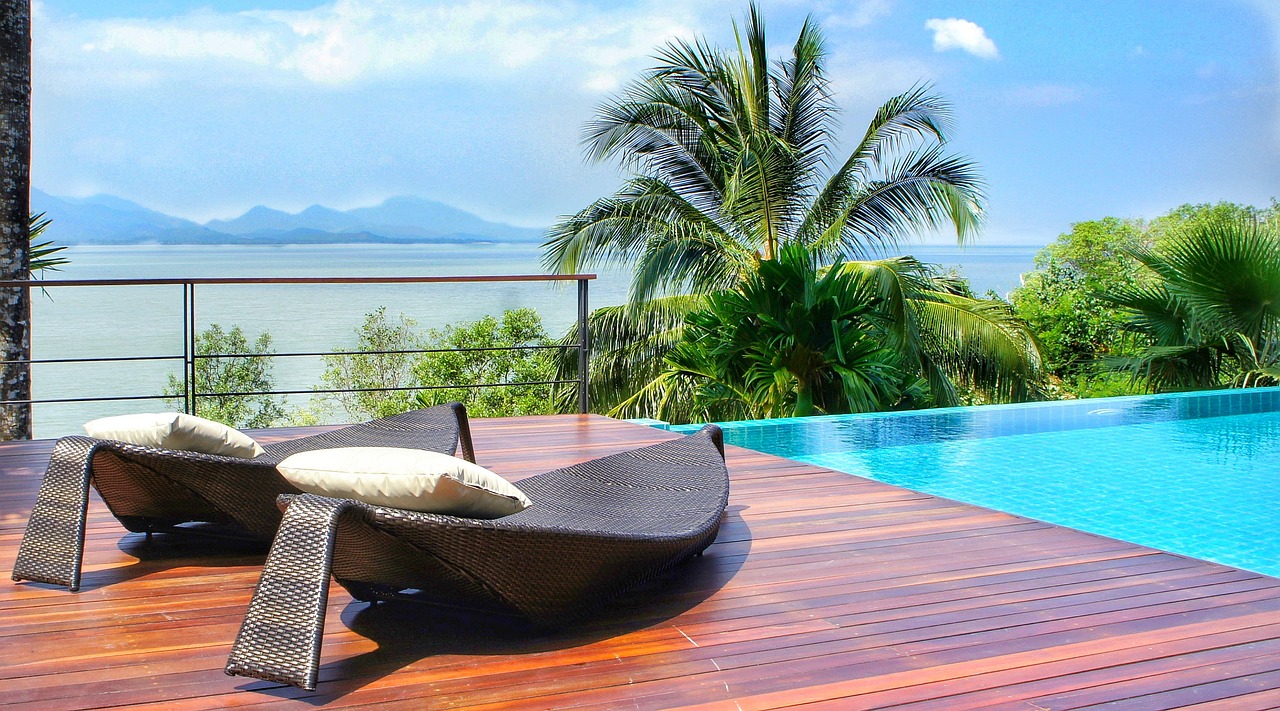 Whether you have a pool or a hot tub or you simply love to entertain guests, a deck provides you with a truly wonderful outdoor space. 
If your deck has seen better days, it's time to restore its appearance. With the open-air entertaining season upon us, it's also the perfect time of the year to make any last-minute improvements to your backyard before the guests arrive.
Washing or cleaning your deck can help. But if you truly want to get your deck back in shape, you must also seal it. There are two ways of sealing a deck: painting and staining. If you choose to stain your deck, there are many advantages to it. However, you must have your deck stained regularly to maintain its look and integrity. 
Our skilled and experienced team of painters at Custom Painting, Inc., also offers professional deck staining services that help keep decks of hundreds of homes in Livermore, CA weather- and foot traffic-resistant, as well as visually appealing.
Benefits of deck staining
Improved appearance – Regularly staining your deck will help maintain and even enhance its appearance. Deck stains come in various colors and tints, so whether you want to maintain your wooden deck's natural color and grain or completely transform its appearance with an entirely new color, there are many staining options to suit your needs and preferences.

Protection from the elements – Staining provides your deck with a layer of protection from the sun's UV rays, which can cause the wood to fade, warp, or crack over time. It also protects your deck from moisture, which is the common cause of wood rot in most decks. Staining can also help your deck to withstand a significant amount of human foot traffic.

Increased lifespan – Regularly staining your deck provides it with adequate protection from the sun's UV rays, moisture damage, and insect infestation. Plus, staining enhances the look of your deck and helps keep it in good shape for years to come.

Easier than painting – In general, staining is a much faster sealing option than painting. One of the significant differences between painting and staining is that staining typically doesn't require priming. This will allow you to complete the project in nearly half the time that you would have spent if you chose to paint your deck. This is perhaps the reason why staining a deck regularly is a much more preferred option than regularly painting it.
When should you re-stain your deck?
How often should you re-stain your deck? The usual answer to that is every 2 to 3 years. But, of course, every deck differs depending on the location, climate, and the level of foot traffic.
When restaining your deck, you must strip the existing coating first before applying a fresh layer of wood stain. While stripping the old stain means extra work, it helps you achieve the best results so you can enjoy your newly stained deck as much as possible.
Deck staining services we offer
Preparation – We make sure we have the proper materials necessary for the job. If necessary, we also create a plan to determine the starting and stopping point for easy entry and exit off the deck. This will eliminate the chances of getting cornered at the deck as the stain dries.

Cleaning and sanding – Depending on the present condition of your deck, we will remove any dirt, gravel, and chipped old paint. If your deck is previously stained, we will strip off the old stain. When necessary, we will sand any areas to eliminate bumps and rough spots, creating a smooth surface.

Choosing the stain – It depends on your preference. If you want to maintain the natural color and grain of your wooden deck, choose transparent stains. But if your deck has imperfections, you may want to go for semi-transparent or solid stains to partly or completely hide those flaws. If you're looking for superior coverage and protection, oil-based stains do the job better than their water-based counterparts. However, they also take longer to dry, typically up to 24 hours compared to 4 hours with water-based stains.

Application techniques – We apply stains using a bristle brush, foam brush, or cloth. Application methods depend on the type of stain chosen and the type of wood your deck is made of. For example, on woods with large pores such as mahogany, oak, and ash, we may apply a liberal amount of stain and increase the pressure so that the stain can penetrate the pores. Otherwise, we usually stain the deck evenly in the direction of the wood grain.
Why choose Custom Painting, Inc.
While Custom Painting, Inc. is the leading expert in interior and exterior painting, we also offer staining services to wooden sidings, decks, deck stairs, railings, or other parts of your home that need repairs or enhancement. With our over 40 years of experience and expertise in the paint and light construction industry, our painters in Livermore guarantee that your home will not only look good, but it will also maintain its integrity in the years to come.
Interested in professional deck staining services or other home improvement services in Livermore, CA? Call Custom Painting at 925-294-8062 and send us a message for a free quote!