First impressions matter, and in the commercial world, your building's exterior is the first thing clients, customers, and visitors see. If you have rusty metal doors that are tarnishing that impression, it's time to consider our rusty metal door painting service for commercial properties. 
We at Custom Painting, Inc. specialize in transforming weathered and corroded doors into sleek, welcoming entrances that enhance the professionalism and aesthetics of your business.
What We Offer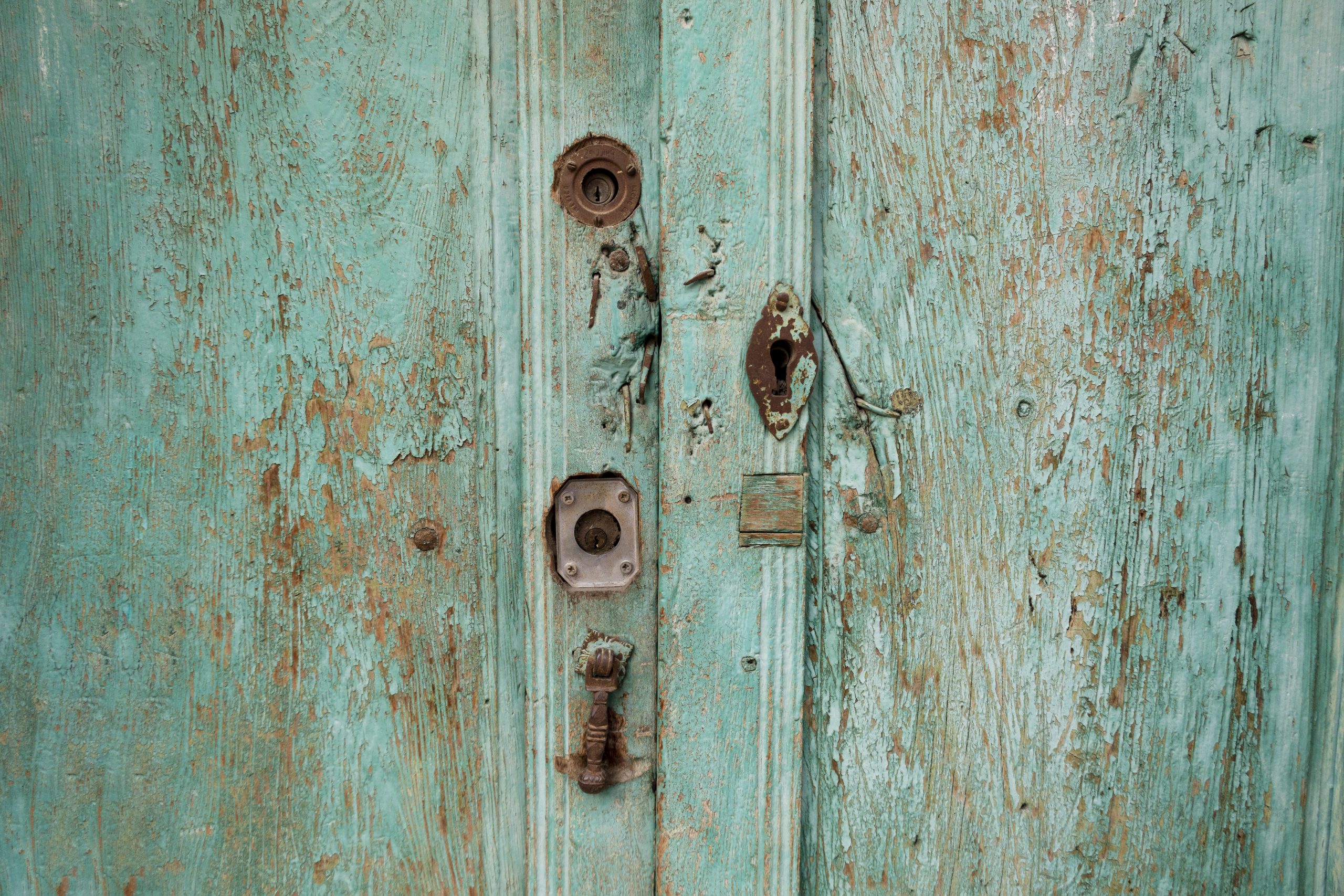 We offer a full suite of rusty metal door painting services tailored to meet the unique needs of our commercial clients. Our comprehensive approach ensures that your metal doors not only look stunning but also stand the test of time. Here's what you can expect:
1. Preparation
The foundation of a successful painting project is thorough preparation. We meticulously assess the condition of your metal doors, identifying any rust, corrosion, or imperfections. Our skilled team then proceeds to clean, sand, and prime the surface, ensuring a flawless canvas for the paint.
2. Painting
Our experts only use high-quality, commercial-grade paint specifically designed to withstand the demands of your commercial property. Our range of colors and finishes allows you to customize the look of your metal doors to ensure they align with your brand and style.
3. Finishing
A crucial aspect of our service is the application of a durable finish. Our specialized finishing techniques enhance the longevity of the paint and create a protective barrier that guards against rust, corrosion, and the elements.
4. Paint Various Types of Metal Doors
Our rusty metal door painting service covers various types of metal doors, including steel, aluminum, and iron doors. Whether your business has entrance doors, service doors, or security doors, we have the expertise to restore and protect them.
5. Specialized Techniques and Equipment
To ensure the best results, our experts use specialized techniques such as sandblasting and industrial-grade paint designed for metal surfaces. Our team has the latest tools and equipment to deliver top-notch quality.
6. Durability and Longevity
Our primary focus is on the durability and longevity of the painted surface. We understand that your commercial doors face wear and tear, and we are committed to ensuring that our paint job withstands these challenges, maintaining its quality for years to come.
Why You Should Try Rusty Metal Door Painting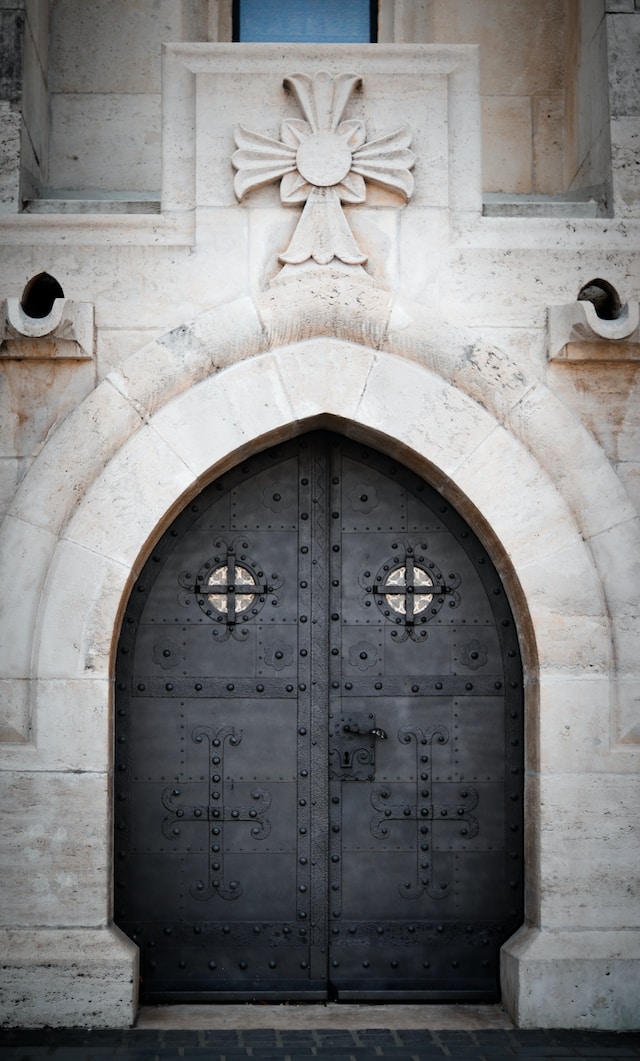 If the sight of rusty metal doors tarnishes the image of your commercial property, then you need to try painting them. Here are the advantages of choosing this service:
Improved Aesthetics: Rusty metal doors can detract from the professional image of your business. Painting them not only restores their visual appeal but also makes a positive impression on clients and visitors.
Protection Against Corrosion: Corrosion can weaken the structural integrity of metal doors. Our painting service acts as a protective barrier, shielding your doors from further corrosion and extending their lifespan.
Improved Energy Efficiency: Well-maintained doors with a quality paint job can provide better insulation, leading to improved energy efficiency. This can result in reduced heating and cooling costs for your commercial property.
Weather Resistance: Commercial metal doors are exposed to the elements year-round. Our painting service provides an added layer of weather resistance, safeguarding your doors from rain, snow, and extreme temperatures. This protection helps prevent further rust and corrosion.
Enhanced Security: Well-maintained doors provide an added layer of security for your commercial space. Our service ensures that your doors not only look good but also function at their best.
Customization Options: Choose from a range of colors and finishes to customize the look of your doors. You can align your entrance with your brand's identity and style.
Cost-Efficient Alternative: Replacing rusty metal doors can be costly and time-consuming. Rusty metal door painting offers a budget-friendly alternative, allowing you to achieve a fresh, clean look without needing door replacement.
Increased Property Value: A well-maintained exterior significantly boosts the curb appeal and resale value of your commercial property. Painting your rusty metal door is an investment in the long-term worth of your business space.
Why Choose Custom Painting, Inc.
When it comes to painting and restoring commercial metal doors, Custom Painting, Inc. stands as the ideal choice for your business. Here's why our company excels in delivering exceptional service:
Expertise and Experience: With a wealth of experience in the field, Custom Painting, Inc. possesses the knowledge and skills required to handle your rusty doors with precision and excellence. Our team is well-versed in the unique needs of commercial properties, ensuring the perfect execution of your project.
Certifications and Industry Affiliations: We take pride in our commitment to excellence. Our company holds relevant certifications and maintains industry affiliations, demonstrating our dedication to adhering to the highest standards of quality and professionalism. When you choose Custom Painting, Inc., you can trust that your property is in capable hands.
Comprehensive Range of Services: Along with painting rusty metal doors, we offer a wide range of services to meet the diverse needs of commercial clients. Whether it's exterior painting, interior painting, or other specialty services, our team has the expertise to deliver top-notch results.
Customization: Our service is tailored to meet your specific requirements. We offer various colors and finishes to choose from, allowing you to customize the look of your metal doors to match your brand's identity and style.
Durability and Longevity: We strongly focus on the durability and longevity of our paint jobs. We understand that commercial doors face heavy use, and our service ensures that the paint can withstand these challenges, maintaining its quality for years to come.
Ready to give your commercial property the professional and polished appearance it deserves? Contact Custom Painting, Inc. today and take the first step towards a refreshed and impressive exterior.
Along with our rusty metal door painting service, we offer a comprehensive range of painting and finishing services for commercial spaces, ensuring that your entire property reflects the professionalism and style you desire.
Contact Information:
Phone Number: 925-294-8062
Contact Form: Click here
Don't wait—reach out to us now to schedule a consultation, request a free estimate, or simply gather more information about how we can transform your business's exterior. We look forward to working with you!