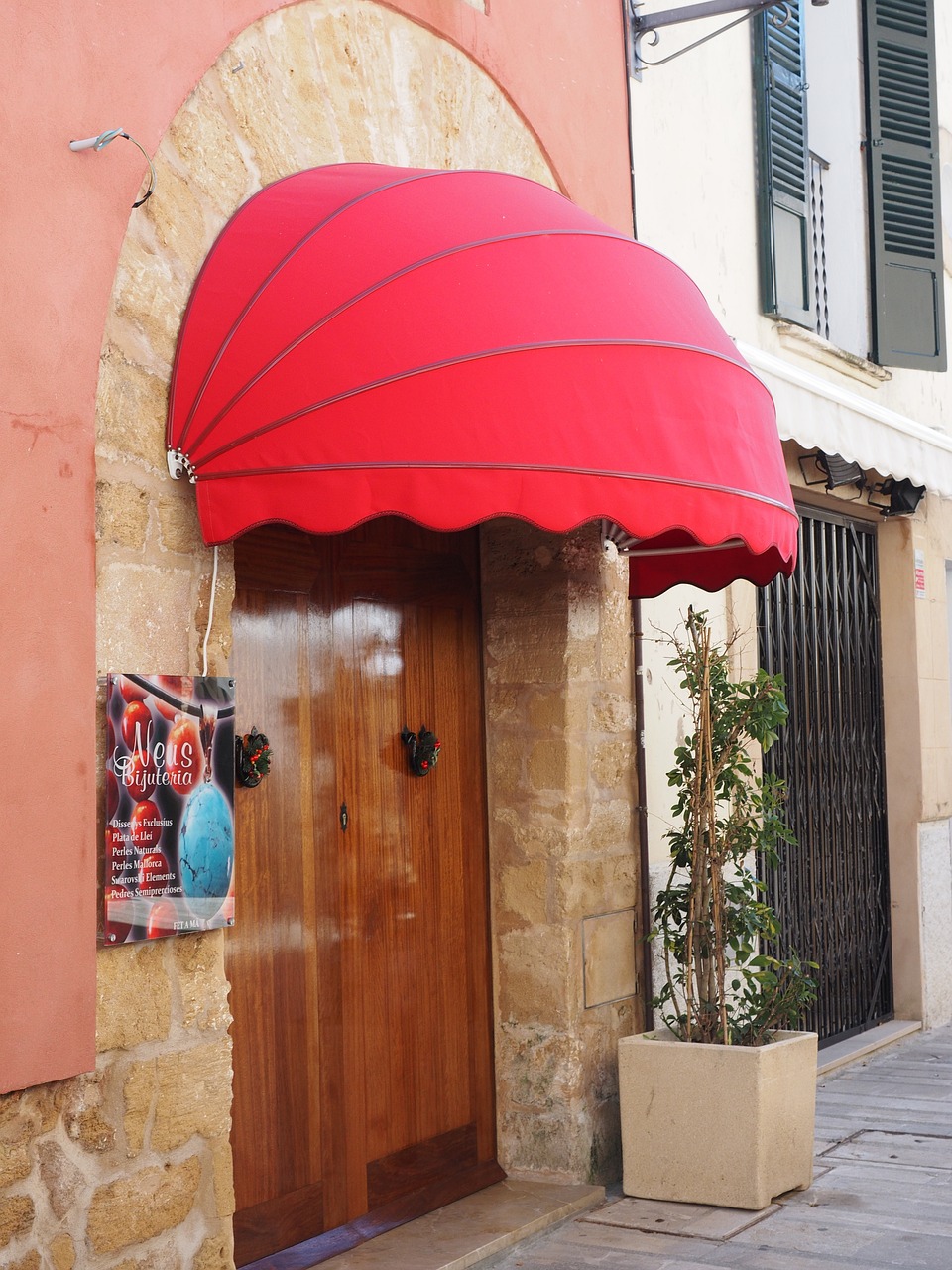 Is your commercial property burdened by outdated, damaged, or unsightly awnings that are holding back your business potential? At Custom Painting, Inc., we understand that your property's image is crucial to your success. That's why we're here to offer top-notch commercial awning removal services tailored to your business in Livermore, CA.
Awning removal may seem like a straightforward task, but it demands precision, safety, and expertise to ensure a smooth transition towards a more appealing and functional space. With years of experience and a team of skilled professionals, we've earned our reputation as the go-to experts for businesses looking to revamp their exteriors.
Our dedication to excellence, commitment to safety, and unwavering focus on client satisfaction set us apart. Whether you're rebranding, renovating, or simply seeking to enhance your property's aesthetics, trust Custom Painting Inc. to handle your commercial awning removal needs efficiently and effectively. Read on to learn more.
Benefits of commercial awning removal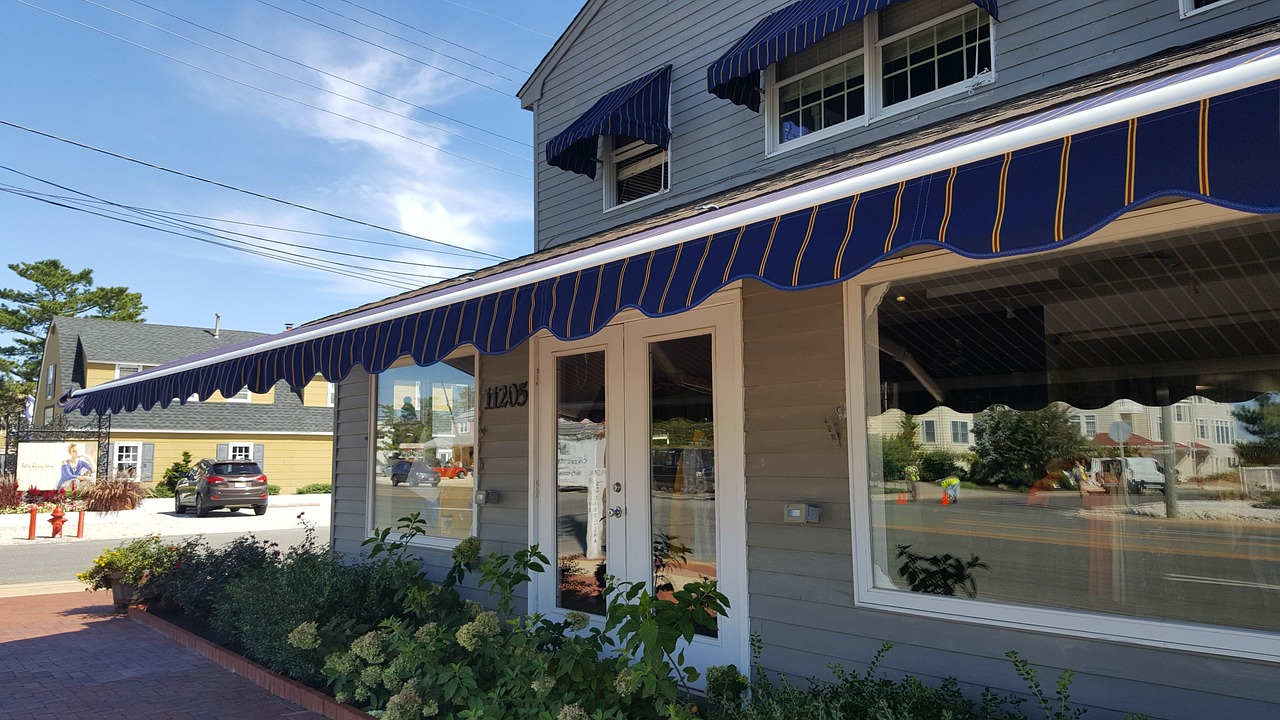 Each business had different reasons to do away with awnings. These reasons may be damaged or outdated awnings, rebranding, or as part of a commercial building's major renovation project. Hiring a professional ensures that awning removal and replacement are done safely and efficiently.
Skills and experience – A trial and error approach can work with different problems and projects. However, applying such an approach to commercial improvement projects, such as awning removal, can be risky and even potentially dangerous. Professional contractors won't have to go through trial and error because they already have the necessary skills and experience to complete an awning removal (and replacement, depending on your preference) project. 

Convenience – As a business owner, you already have many responsibilities on your plate. Thus, you cannot afford to spend your time and effort removing and replacing awnings. Hiring a professional awning removal service gives you the convenience to concentrate on other matters. The experts will use their tools and techniques to complete the task in the shortest time possible, saving you time and effort.

Improved curb appeal – Leaving awnings in their poor or weakened state for extended periods can make your business look unattractive and may turn off potential customers. The experts will remove your awning and replace it with a new one if needed. Then they will repair worn-out parts of the awning and replace the fabric to restore the desired look. By replacing your awning with a new one or changing your store front entirely by other means (such as painting), it will improve the curb appeal of your commercial building, making it look more welcoming and inviting to potential customers. 

Cost savings – In most cases, it's less expensive to do a certain task by yourself than to hire someone else to do it for you. But in the case of commercial improvement projects, that's not necessarily true. You may spend a lot of time in the process. And, citing your probable lack of experience in awning removal, you may end up spending more than you should. Hiring a professional awning removal service may cost you a lot more on the upfront, but with the quality work from the experts, it can actually save you more money in the long run.
Services we offer
When you have finally decided to remove an awning from your restaurant, café, office, retail store, etc., Custom Painting, Inc. will do the work through the following phases:
Initial assessment and consultation
An onsite inspection from our team will determine how your existing awning should be removed. If the issue is only the awning fabric, we will remove it, then repair or replace it with new awning fabric. But if the problem includes the metal supports (due to rusting, weakened parts, etc.) it can pose a potential safety hazard and thus must be removed.
Removal techniques
The two common types of commercial awnings are retractable or fixed. Here are the steps on how to remove them.
Retractable awning:
If you are removing a retractable awning for repair or replacement, be sure to do it with extra caution. Its elements are spring-loaded and can pop up any time. The removal procedures typically include (but are not limited to):
Retracting the awning's frame and removing the end covers.

Loosening the stop clamps and removing the awning valance.

Securing the arms and unrolling the fabric.

Removing the stop clamp from the front bar.

Pulling through the fabric.
Fixed awning removal steps typically include (but are not limited to):
Loosening and unlacing the wing laces.

Untying the awning's front part.

Loosening the Velcro sleeves and even the head rod.

Putting back the head rod to the track and tightening the securing nuts.

Folding the awning fabric and storing it (if damp, let it dry before storing it).
3) Disposal or recycling of the awning fabric
Awning fabric can be made from various materials. Vinyl is the most commonly used fabric from awnings, but it is not biodegradable so it cannot be just thrown away into the garbage bin. Plus, it is UV-resistant, so it stays intact even under the harsh sunlight. You can recycle or repurpose old vinyl awnings, such as turning them into tote bags. You also have the option to send the scrapped vinyl awnings to a recycling facility or let the professionals from Custom Painting, Inc. handle the disposal or recycling.
Site cleanup after removal
Awning removal can leave some mess, so we make sure to clean up after ourselves, leaving your store front tidy and attractive to potential customers.
Choose Custom Painting, Inc.
Whatever your reasons are for removing your awnings, always get a professional to do the work for you. Custom Painting, Inc. has what it takes to remove your awning safely and efficiently. Afterwards, we will install a new awning or perform other renovation work, depending on your preference, to restore and enhance the curb appeal of your commercial property.
While Custom Painting Inc.'s main offering is interior and exterior painting in Livermore, we also have the experience and expertise in awning removal and replacement. Our licensed and insured team uses cutting-edge tools and applies the latest techniques to ensure the safe and proper removal of your awning. In addition, they will take care of any repair costs or accidents resulting from their work.
Customer satisfaction is always a top priority. That's why our professionals ensure that their work is completed on time, within budget, and to our standards of quality. As always, we stand behind the quality of our work with a labor warranty for a certain period.
Hiring professional painting and awning removal services in Livermore, CA comes with advantages such as savings on labor, time, and cost, as well as improved curb appeal to your commercial property. Call Custom Painting, Inc. At 925-294-8062 or send a message for a free quote.