When doing a paint job, you are probably focused on the painting itself. But to achieve the best quality results, you have to be able to do more than just paint. There are important tasks that must be accomplished first, including different types of repairs.
For instance, you want to paint or stain your Livermore, CA, wooden siding, but it is damaged by mold or rot. Depending on the extent of the damage, you may have to repair or replace the damaged boards before painting or staining them. 
If any wood feature is compromised by damage caused by mold, mildew, or rot, even the highest-quality paint will fail to do its job. To make the paint adhere to the surface and last long, you must do the necessary repairs or replacements, which are referred to as light carpentry work.
Light carpentry work services we offer
Light carpentry refers to minor repair to wooden features. The term "light carpentry" is used to compare with general carpentry, a term that involves major repairs, significant projects, and detailed work. 
In addition to interior and exterior paint jobs, Custom Painting, Inc. offers light carpentry work, which include the following:
Repairing or replacing damaged or rotted:

Doors 

Drywall 

Deck boards

Window frames 

Plaster wall 

Hardwood floors 

Fencing

Trim, baseboards, and moldings 

Support rails 

Stairs 

Siding 

Removal of:

Mold and mildew

Wallpaper 

Paneling 

Acoustic or "popcorn" ceiling 

Installing:

Crown molding

Baseboards

Trim

Wainscoting 

Small cabinets 

Chair rails, etc.
Benefits of light carpentry work before and after painting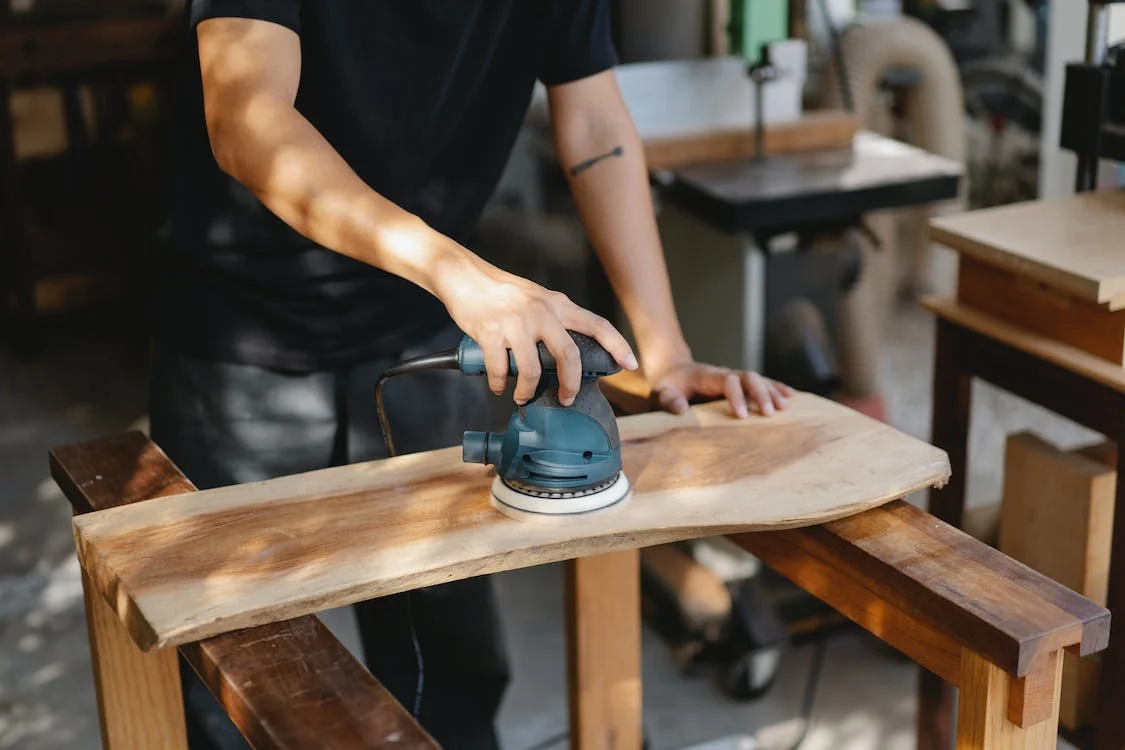 Before painting:
Fix issues – Rotten or damaged wood features will put your home at risk. Paint alone cannot restore damaged wood. If you just cover up the damage with paint, it will continue to rot. Fixing the problems at hand with light carpentry work will keep your property structurally sound and ready for a new coat of paint or stain.

Secure property – Light carpentry work does a lot more than changing the appearance of your property. It will also strengthen and protect the structural components of your building prior to other work such as painting.

Ensure an excellent paint job – If you want the best results on your painting project, then your property has to be structurally stable with a clean surface for a new coat of paint or stain. With light carpentry work, you can be sure that the finishing paint will be applied right the first time.
After painting:
Complement your newly painted property – Does the new paint job complement the rest of your home's features, or do they also have to be updated? For instance, you may discover that you need to install a new door or refinish your current door with new paint to complement the rest of your newly painted property. Painting your property first helps you to have a clear picture of it before deciding on a minor installation or refinishing job.

Keep issues away – Regular maintenance of your property will keep it beautiful and structurally sound. Inspect the wood features regularly for any signs of damage. While a new paint job is meant to protect the surfaces from harm, the outside elements are still present and can weaken your property's defenses down the line. For any minor signs of damage, a light carpentry work can resolve these issues and allow for the necessary touch-ups.

Durable, long-lasting results – The best paint results depend on the condition of your property, both before and after it's been painted. Light carpentry work is essential in ensuring that your wooden features are ready to be coated and in maintaining those features so that they remain durable and beautiful for years to come.
Choose Custom Painting, Inc. for your light carpentry needs
If you need to update your commercial space with paint but have to deal with the damage and structural issues at hand, turn to Custom Painting, Inc. 
At Custom Painting, Inc., we offer painting as well as light carpentry services to homes and businesses in and around the Bay Area. For over 40 years in the business, we have been using our skills and experience to ensure that you love the results. Contact us today at 925-294-8062 or message us to get started!