Exterior painters near me in Livermore can tell you that nothing transforms a house quicker than paint. Whether it's bright red, rich blue, or classic beige, a fresh coat of paint can give your home a new look for a small fraction of the cost of a total remodel.
More than cosmetic benefits.
But an exterior painting provides beyond cosmetic benefits. More importantly, it protects your home by giving it an additional layer of protection against various elements, such as the weather, insects, and animals, that can cause damage to your home. It can protect your home's siding against the sun, wind, and moisture, preserving the life of your home's exterior walls.
Good preparation work and painting will help seal off holes and cracks, preventing rain, snow, and insects from entering that can otherwise create problems such as mold, dampness, and rotting. Indeed, a good exterior paint job adds extra protection to keep out unwanted insects and elements caused by the weather.
Enhance your home's curb appeal.
If you plan to sell your house soon, you must enhance your home's curb appeal to make a quick sale.
Curb appeal is fundamental because it adds to your home's resale value. Potential buyers quickly judge how much they are willing to spend based on the house's exterior appearance. There's nothing like new paint to improve your home's curb appeal and give it a different character. If your budget is limited to restoring and updating your home's exterior appearance, painting is the way to get the most bang for your back.
Look for the right exterior painter.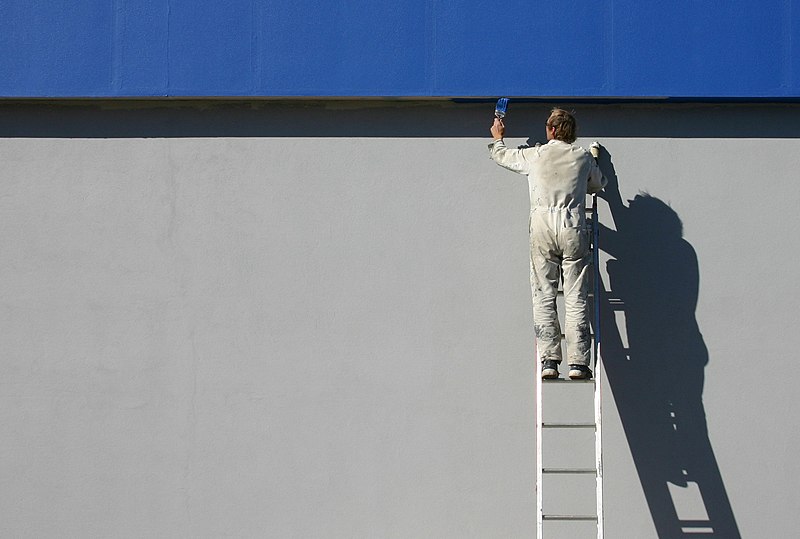 Compared to a complete renovation, painting is inexpensive. But having said that, quality is still the most critical consideration. So, when looking for contractors to paint your home's exterior, you want to pay attention to how qualified they are instead of looking at the price they offer.
Painting is a skill and a profession built on years of experience. Read some tips below to ensure your next exterior painting project delivers the high-quality desired results.
Do your homework.
Start by searching for painting contractors in your area online. It will yield the painting contractors' company websites, ratings, and testimonials. If you don't see portfolios of their past projects, you can call the contractors or directly message them to ask for samples.
Explore social media like Facebook, Twitter, and Instagram to find painters. Check their web pages and accounts for comments, reviews, photos, and videos. Local community Facebook pages, parenting blogs, and websites are also excellent sources.
In addition to searching for painters online, seek recommendations from family members, relatives, neighbors, and colleagues. If you know someone or anyone with recent paint work, be sure to ask for referrals. You may also want to get in touch with local paint retailers. These independently run businesses are an integral part of their community. They are usually well acquainted with many residential painters and home improvement professionals in your area.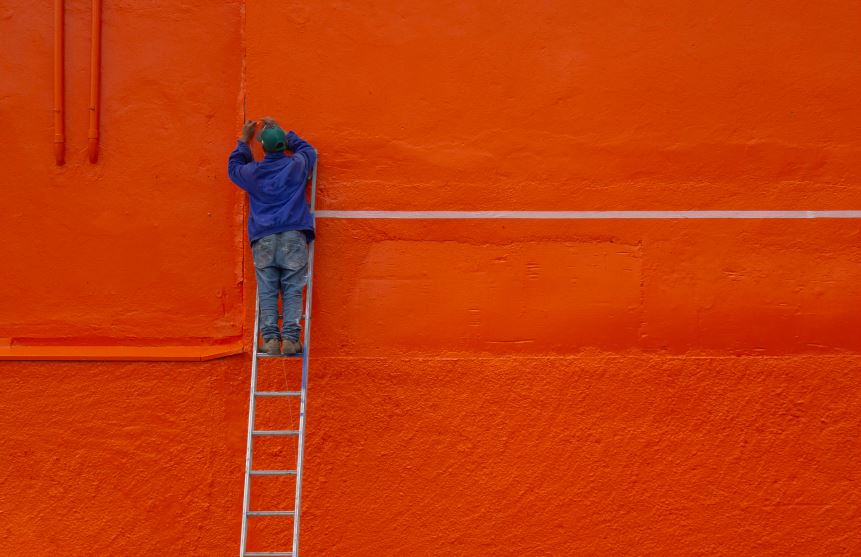 Consider a contractor who is licensed, bonded, and insured. In California, all residential and commercial painters and builders must be licensed by the Contractors State License Board (CSLB). If you need more clarification about the licensing status of the contractors in your list, check the CSLB to confirm if those contractors carry a valid license.
Preferably, contractors should also have general liability and worker's compensation insurance. When the contractors are insured, it will protect you from liability in case of accidents during the painting project that may cause damage to your property or injury to the workers.
Get at least three to five estimates.
Budget is always an inevitable concern. It's not unusual to ask how much it costs to paint the exterior.
Not surprisingly, pricing varies depending on the contractors, the condition of your home's exterior siding, or whether you want an entire exterior paint job or only the front area. Thus, get at least three to five estimates from different painting contractors – they will usually provide them to you for free.
Make sure to specify all the details of your painting project. Also, make sure that all estimates are comparable in that each of them should include the same itemized list of paints, tools, fees, taxes, etc.
If you are not sure about the total cost stated in the estimate, don't be afraid to ask the contractors. Don't worry – they're professionals and ready to explain the details to you.
Cost is essential, but don't make the mistake of making it the only factor. We get what we pay for in most cases. If you're looking for a professionally done paint job, you most likely will not get it for the low price that some contractors offer. Quality comes with a price – and a durable and beautifully done finish is worth the cost.
Get the contract in writing.
After comparing the different estimates and choosing the right contractor, request a written contract. It should include the following:
Details on surface cleaning and preparation
Paints, primers, etc.
Project start and end dates
Payment terms
Conclusion
These basic tips should help you hire exterior painters near me in Livermore. Like most things, you get what you pay for when hiring a contractor. So, save yourself some money and trouble and start doing your homework before entrusting someone with a big job such as exterior painting.