Painting is a popular home improvement project because it's relatively quick, affordable, and anyone can do it. As for businesses, painting is a wise investment as it is a cost-effective and proven way to breathe new life into your existing commercial building. If you plan to do painting near me in Livermore, getting the right people to do the job is crucial.
Here are the following tips to help you know if a painting service company you are considering will provide you with a quality, worry-free experience:
Good Reputation
First, you will want to look for a painting contractor who has earned a good reputation. A history of quality painting in your area can give you confidence that a painting contractor is at least worthy of consideration. Several painting contractors have websites and social media accounts where you can see their previous and most recent work in your area. You should also note whether the work is provided with a warranty, and if so, what will the warranty cover, what doesn't it cover, and what is its period.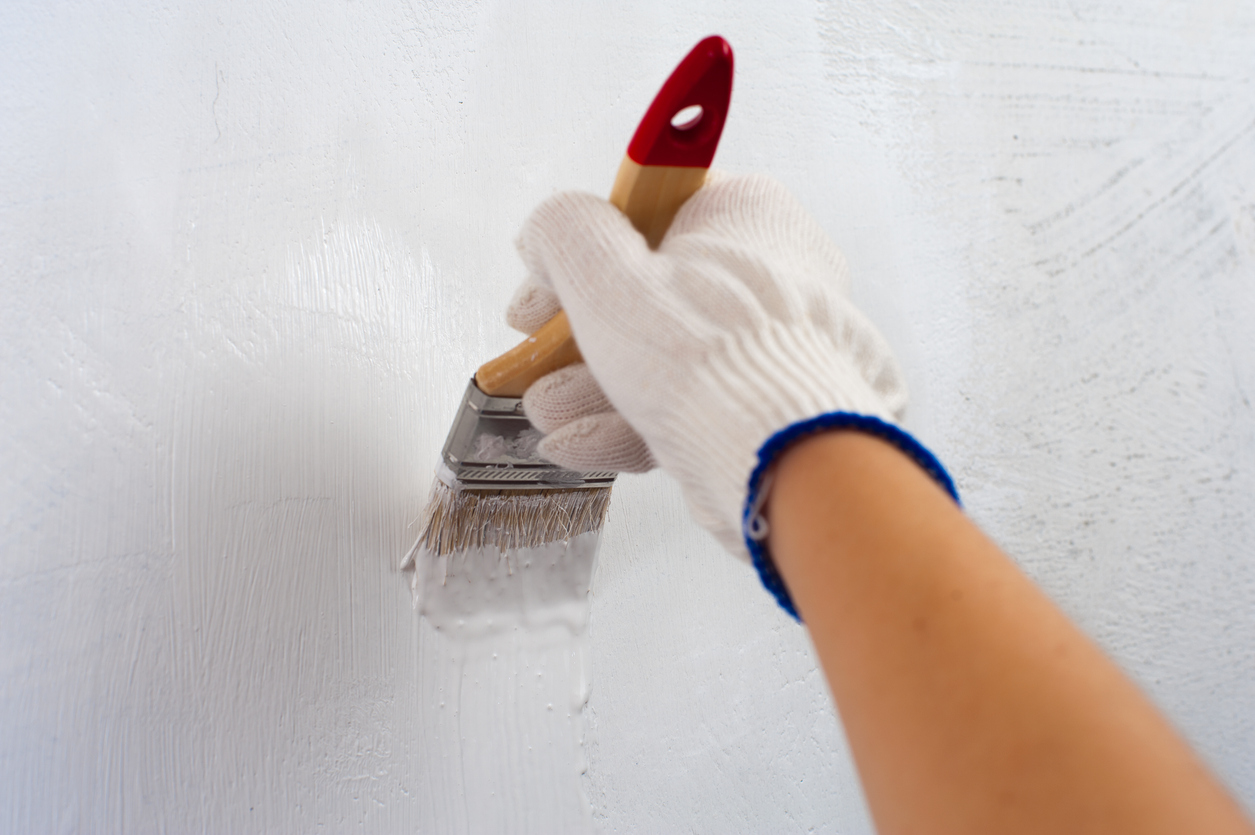 Satisfied customers
Another indication of a good painting company is happy and satisfied customers. Look for legitimate customer reviews before considering who you will entrust to do your residential or commercial painting. Go to sites like Google Reviews, Yelp, Angi (formerly Angie's List), or Houzz for genuine customer reviews.
References are beneficial. Request references from at least three different contractors. It's also suggested that you ask each potential contractor to provide references from their last five projects. If they have no problem providing the references to you, it's a good indication that the contractors are confident in their work.
Contact the project owners for every reference and ask them the same questions. Here are some good questions to ask the references as you interview them:
Tell me about the painting project. What kind of work and when was it done?
Were you happy about how they communicated with you?
Did the paint crew show up on time?
Were you able to stay close to the original quote or estimate? Or were there any changes along the way?
Did the paint crew leave the job site clean and organized?
Did you feel comfortable leaving the crew in your home or business?
Did the job get completed on time? Or were there any issues that caused the slight delay? How did the painters deal with them?
Did you enjoy working with the contractor?
Will you hire the contractor again?
Seeing how past customers are happy with the contractor's work is an encouraging sign that the contractor is a good one to consider.
There are a few instances where a contractor's work could suffer from one job to another. A one-off problem or issue is understandable and even expected. But if the contractor has a trend of dissatisfied clients, consider them a red flag.
Clear estimate or quote
A reputable painting contractor will thoroughly assess your property and then provide an honest, clear, and accurate quote or estimate. It must itemize the costs of all the factors involved in your upcoming paint project. Ask the contractor to explain if you feel your estimate or quote needs more detail. He will be able to answer your questions and discuss the project with you clearly and thoroughly.
Good communication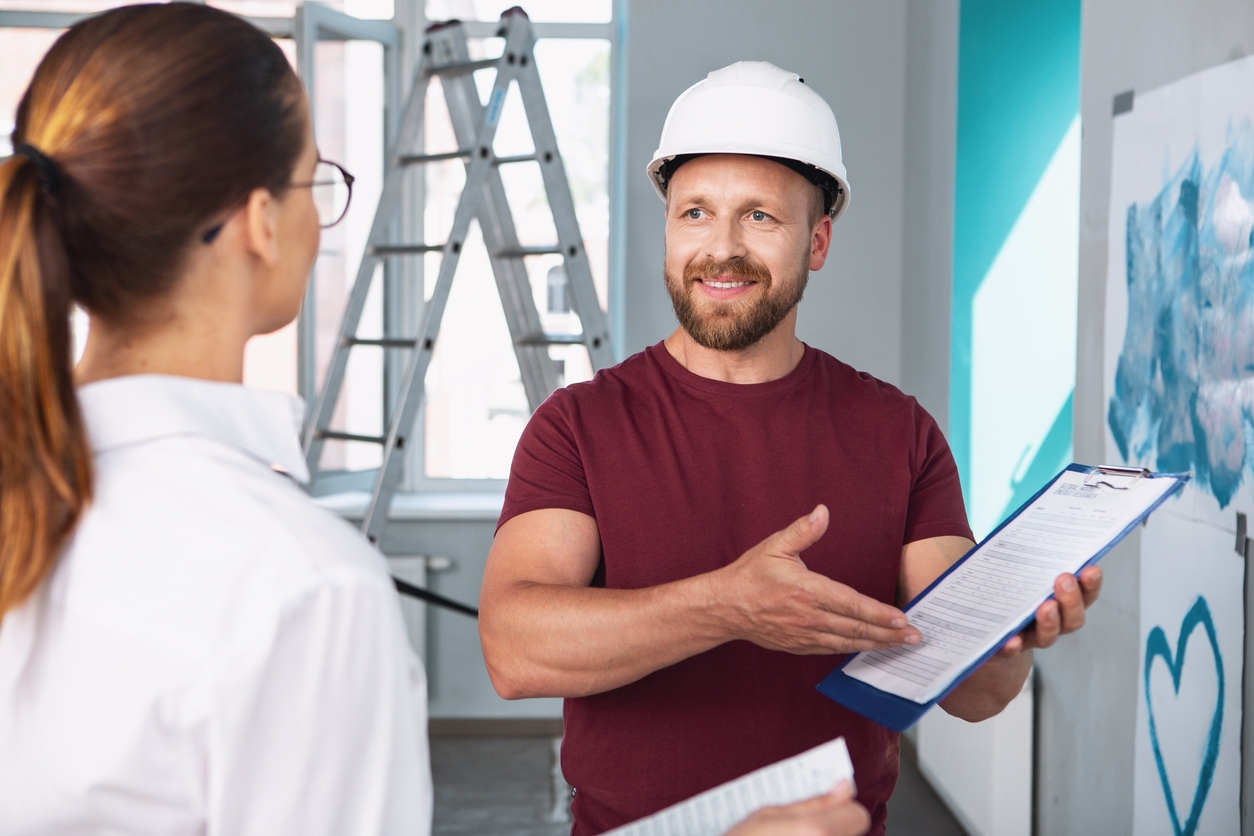 See if the contractor has decent communication skills and practices during the assessment and estimating. You will want to work with a painting company that values good communication. They should communicate thoroughly and on time. And by timely, it means they should keep their clients up-to-date regarding the progress of the painting project. If they are rude, forgetful, or downright unprofessional during the initial process, chances are they won't act any better once they start working in your home or business.
License and insurance
Never hire a painting contractor who is not licensed and insured. In California, every service company is required to have a valid license and active insurance before providing services to customers. They must also be fully insured – preferably, the painting contractor should have general liability and worker's compensation insurance. As with every service provider that comes to your home or business, you should also ensure that the company performs background checks on its employees.
Commitment to Quality
Beware of contractors who offer you the cheapest quote or estimate. They're most likely to cut corners, do a sloppy job, or leave the work site unfinished. Working with an experienced and trusted contractor who refuses to cut corners, does proper surface prep work, and uses premium materials will not necessarily be the least expensive. Quality indeed comes with a price, so paying a little extra to enjoy the benefits of a quality paint job and a pleasant, regret-free project experience doesn't hurt. A paint finish that's smooth, durable, and long-lasting may be more expensive upfront but will save you more money and time in the long run.
Custom Painting, Inc. is the best painting service company in the San Francisco Bay Area that homeowners and businesses trust. We take great pride in our work by using only quality materials, delivering unparalleled customer service, and applying our skills, technique, and decades of experience. We've also built the best possible team of painters and carpenters through a highly selective hiring process and extensive, comprehensive training.
We're ready to give your home or business a significant facelift with a fresh coat of paint and a few tweaks in design according to your specifications and preferences. Are you planning a future residential or commercial paint job? Do you need a painting near me in Livermore company that meets all the criteria above? Call Custom Painting, Inc. at (510) 795-0903 for a free consultation and estimate. When you work with us, you can feel confident that your paint project is in good hands!