You know you want to get rid of your old wallpaper when it's old and dingy. However, removing wallpaper might look like an overwhelming task, which may be doubled or tripled when you have a large room or multiple rooms to strip. Choosing a steamer when I need wallpaper removal help may make the work easier. But if you select this method, you should be careful, or you might damage your drywall.
What is a wallpaper steamer?
A wallpaper steamer is an electrical device that boils water to produce steam. Then, the steam passes through a narrow tube to the face plate, which you hold against the wallpaper on the wall. The steam passes through the wallpaper, dampening it and melting the old adhesive underneath. This action allows you to pull the paper away from the wall easily.
Stripping wallpaper will always be messy, no matter which method you use. That's why it's essential to cover your furniture and flooring before you begin. It will also make cleaning after a lot quicker and easier.
If you choose a steamer as the stripping method, follow the steps below to ensure that the walls will look clean and ready for new paint: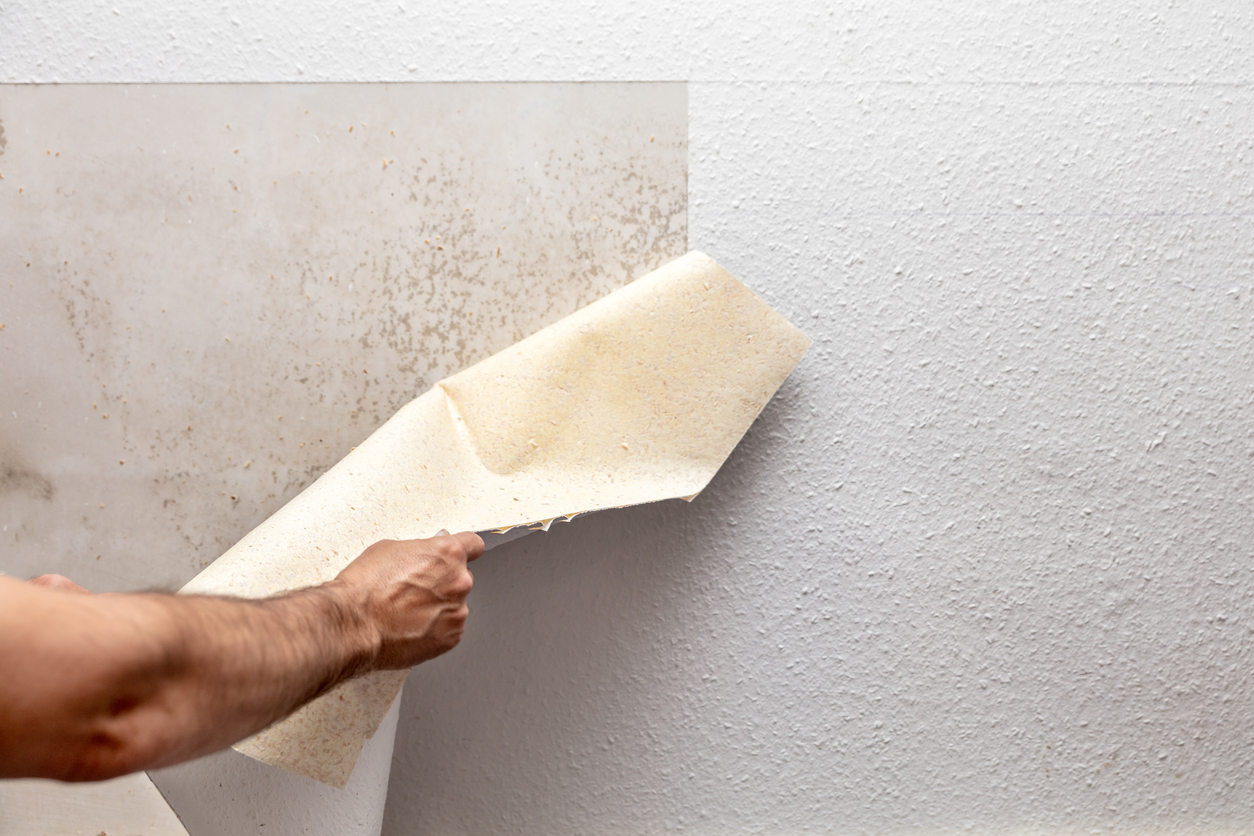 Materials needed:
Wallpaper steamer
Paint scraper or wallpaper-stripping knife
Drop cloths or plastic sheeting
Instructions:
Clear the room of furniture to make it easier for you to move around. But if this is not possible, move all furniture toward the center of the room and place drop cloths or plastic sheets over them.
Wear goggles and a pair of gloves for protection.
Cover the floors with drop cloths.
Remove any wall decor and drapes.
Cover lights, switches, and sockets with painter's tape to protect them from damage
If this is your first time using the steamer, read the instruction manual first. Also, pay particular attention to the safety information before setting up your steamer.
Have an old piece of wood or metal tray and place the wallpaper steamer on it to prevent damaging the floor below it. It will also keep the steamer flat and prevent it from tilting, which could cause damage to its heating element.
Start steaming from the top of the wall and work your way down. For higher walls, use a step ladder.
Place the steamer's faceplate on the wallpaper and hold it for up to 30 seconds to dampen the wallpaper. You should do this one at a time.
After steaming an area, test how easily you can remove the wallpaper. Wallpapers usually have two layers. Depending on the type of wallpaper used, the top layer usually pulls away on its own without requiring steaming.
Once the steam has completely saturated the wallpaper, use the scraper or wallpaper-stripping knife to push the paper off the wall.
If the paper doesn't come away easily, hold the faceplate on the wall for a few more seconds. You don't want to keep it there for too long, or you may cause damage to the drywall underneath.
Once you've scraped all the wallpaper, remove any adhesive residue and smaller wallpaper flecks left behind. For this, prepare a solution of very hot water mixed with just a small amount of trisodium phosphate (TSP). Use a clean cloth or sponge to wipe down the walls with this solution and remove all the traces of paper and adhesive. Let the walls dry.
You're now ready to refresh the look of your room with new paint and decor!
Is a wallpaper steamer worth the price?
Stripping old wallpaper is usually a one-time home improvement project, so choosing a steamer when I need wallpaper removal help depends on your decision. You may invest in a wallpaper steamer, especially if you have multiple rooms to strip. Or better, rent one.
Another option is to hire a professional to remove old wallpaper. If you plan to have the walls painted right after, it's a good idea to hire a professional painting service company that also offers wallpaper removal. Not only do you score two services at one price, but professionals also ensure they will get the job done right the first time, leaving your home with a new look and freshly painted walls.