If you have decided to forego the hassles of DIY painting, you may have begun searching for professional residential or commercial painters in the Bay Area.
For those living in or around the Bay Area, you're lucky – Custom Painting, Inc. can help get your home or business professionally painted.
But finding the right painting contractor is just the first step towards completing your project. You may wonder if you can do any tasks to help the project without thinking about painting. The answer is yes, you can.
Even if you're under a tight budget, you can save money and benefit from a professional painting service. The trick is doing any work that requires no specialized skill, such as preparing your area to be painted. Learning how to prepare your home or commercial property for painting can make a big difference in how it turns out. Not only do you contribute to the project, but you also save some money.
If you choose to do the prep work by yourself, discuss this with your painting contractors near me to negotiate a better (and cheaper) painting quote.
Preparing a room for interior painting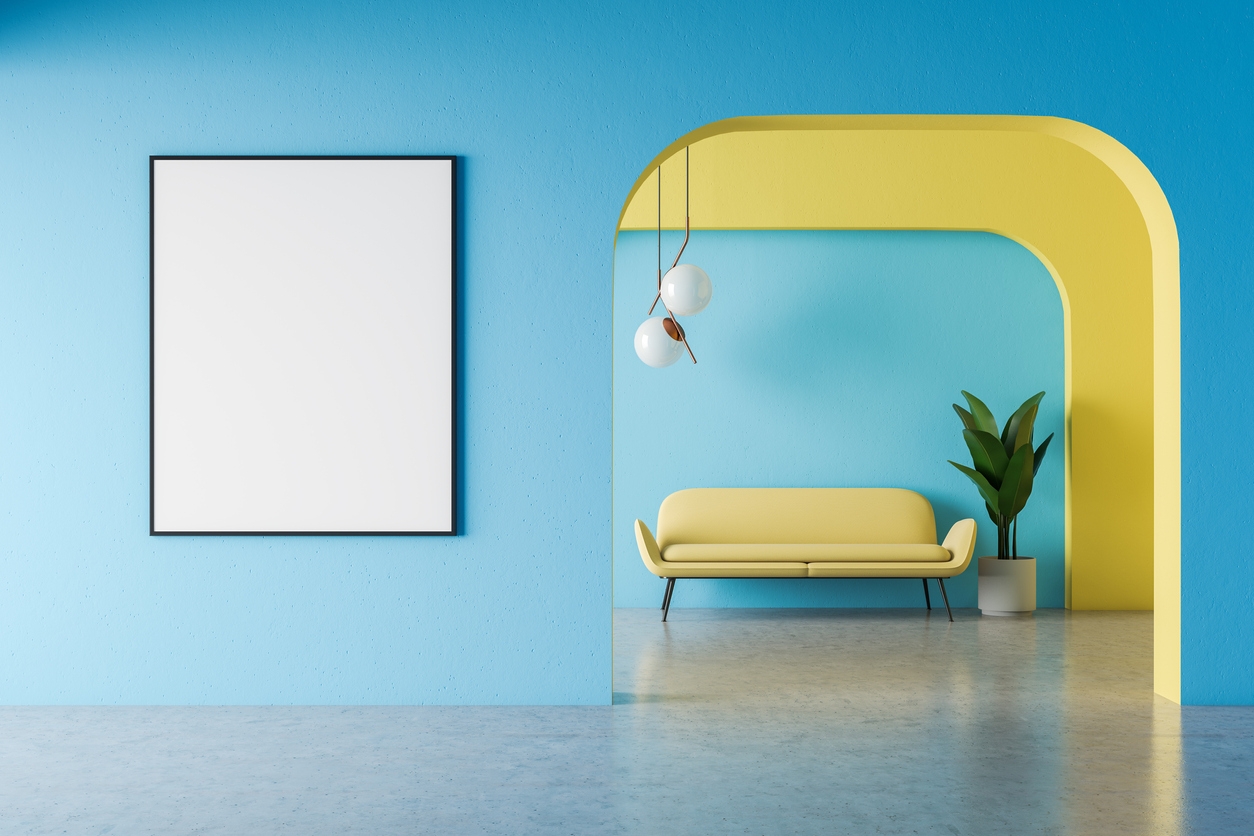 Painting any building can be overwhelming, so it's vital to take the proper steps to make sure that the painting project runs smoothly and that all your hard work pays off. After the prep work, you only have to leave the painting to the pros.
Remove smaller objects and store them – Start by removing any smaller items in your area, such as wall decor, knick-knacks, and other loose items. Store all of them in a safe place. Doing so will reduce the chances of these objects getting damaged or lost while your house is painted.
Move larger objects out or to the center of the room – You'll also want to move larger objects, such as furniture, safely away from the area to be painted. If you cannot move the furniture out, push them toward the center of the room. Then cover the furniture with drop cloths, plastic sheeting, or some old newspaper sheets to protect them from paint and sanding dust.
Remove the outlet and light switch covers – Unscrew any outlet and light switch covers and store them in a safe place.
Protect certain areas from paint – Tape around doors, windows, and baseboards with painter's tape. If you don't want the ceiling to be painted, tape the edges of the ceiling right where the wall and the ceiling meet.
Lay down drop cloths – It's always a good idea to lay down drop cloths to protect your floors from excess paint drips and sanding dust. If you do not have drop cloths, the painters will have them. Having everything ready to be covered will be a great help.
Clean the walls – Clean your walls by simply dusting them with a damp cloth or sponge, then allow the walls to dry. It would help if you did this a day before your painter arrives.
Vacate the area – It's wise to plan ahead once you know which rooms or areas will be painted on a specific day. As you plan, ensure you have everything you need and a place to stay while your home is being painted. If your entire home will be painted, it's an ideal time to spend at a friend's or relative's house or maybe even go on a getaway.
Preparing the exterior surfaces for painting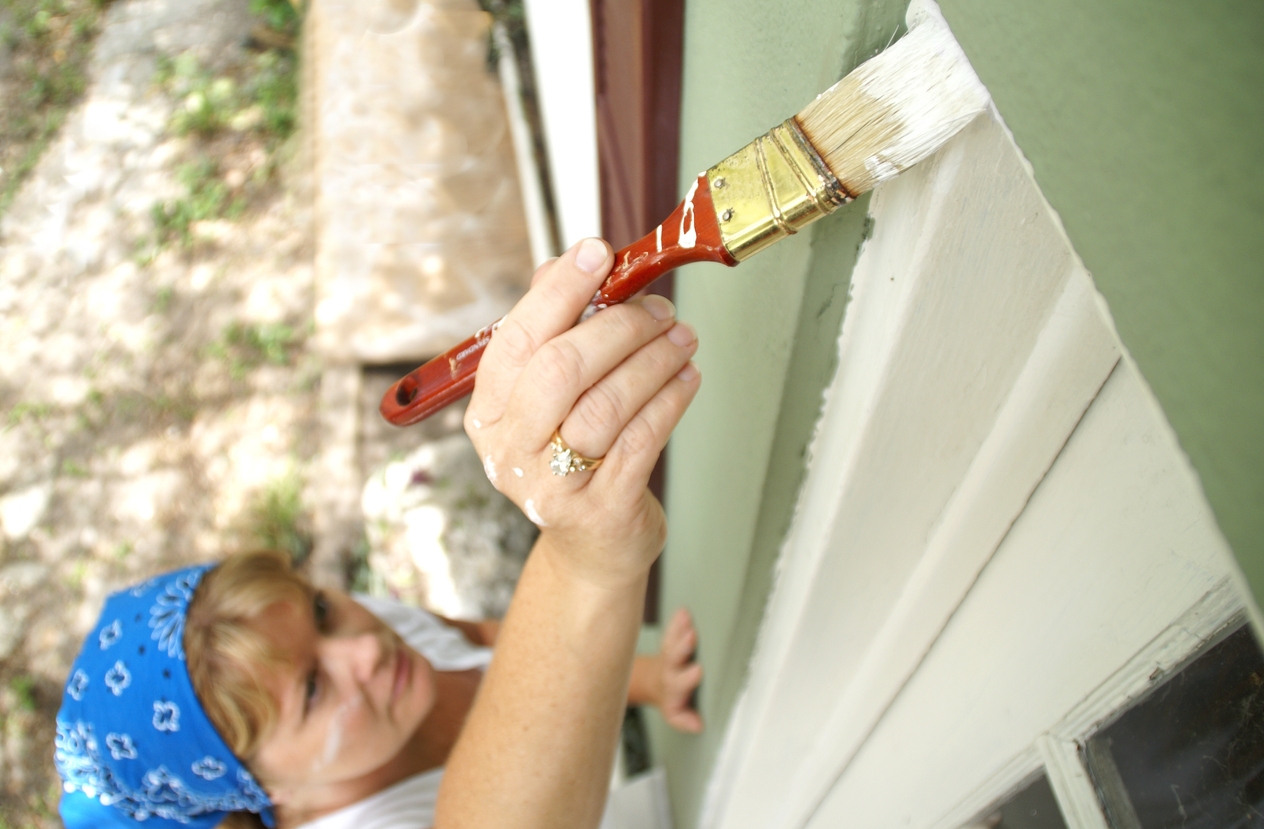 Unlike interior painting, you may not have to leave your house or commercial property during exterior painting.
Assuming you own a small or medium-sized business, such as a cafe or a boutique, preparing exterior surfaces yourself should be manageable.
Wash the walls – Wash the home's entire exterior to make sure it is free of dust, dirt, soot, and residue so that the paint will adhere properly to it. If your budget allows it, rent a power washer or hire a power washing service. After washing, let the walls dry.
Scrape off loose paint – Once the walls are dry, inspect them for any loose old paint. If you find any, scrape it away with a paint scraper or putty knife.
Make any necessary repairs – After all the loose paint has been removed, look for areas that may need repairs, such as cracks, holes, or dents in wood or stucco. Then, take any necessary steps to repair them.
Sand – Sand off old paint to make the surfaces more even for the paint to stick to.
Caulk – Fill any gaps or cracks between the walls and door or window trim with exterior caulk. Here is what to do if the two surfaces are made of different materials– brick on one side and siding on the other. Caulk along the juncture to ensure protection against the outside elements.
Protect the areas you don't want to be painted – After everything dries, tape the areas you do not want to paint, including door and window trim, to protect them against paint drips and seepage.
Lay down drop cloths – Putting down drop cloths will help prevent excess paint drips from finding their way on shrubs, lawns, or deck floors.
Priming – This step is not always required in interior or exterior paint jobs. But there are cases where a primer is needed, such as painting a light color over a dark one or new sheetrock. If you are unsure if you need primer, talk to an expert for painting in the Bay Area.
Custom Painting, Inc. can handle all your painting needs
No matter the type of painting services you need for your home or business, Custom Painting, Inc. can help. We offer ideal solutions for every painting project and will finish the job right on the first go. Call us today at 925-294-8062 or fill out our contact form for a free estimate for your painting project!