House Painting Livermore – Planning for Interior Painting
House painting in Livermore can be simple or complex, depending on the size and condition of your home, your preferences, and your budget.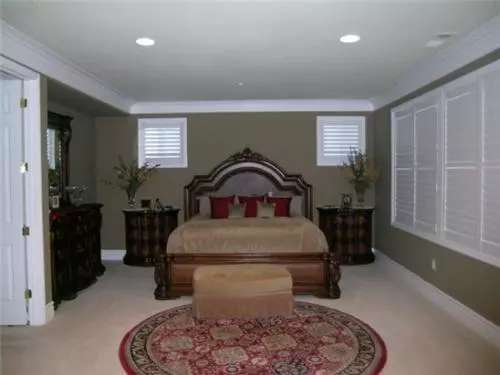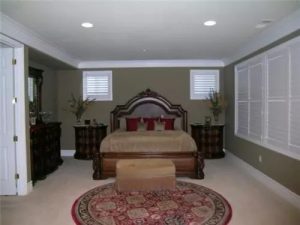 Before you start holding a paintbrush, there are a few things you want to consider. It helps to have proper planning and knowledge of the paints, materials, and steps you will need to achieve the results you desire. Remember – choosing paint colors alone can be a time-consuming task!
Of course, you will also plan according to your budget. It's always budget that concerns most DIY painters. If they have just enough funds, they should find the best possible paints and materials that are also reasonably priced. If you're looking to save some money, it's understandable to go for cheaper paints and materials. A caveat, though: cheap also means inferior. These inexpensive but subpar materials may ruin your paint job. The result won't last long and could even cause damage to the surface, and you would end up costing a lot more. So, remember – quality paints and materials translate to quality and long-lasting results.
If you haven't painted before, this should be an ideal guide for your basic interior painting. Below lists the paints, supplies, and techniques you'll need when you're starting to plan your interior painting project.
Picking the right paint
You won't just pick any paint. Aside from different colors, paints also have different finishes (from flat to glossy). Consider the room or area where you plan to paint. Is the area big or small? Are there doors and windows in the room? Is the ceiling too high, too low, or just right? Is the room often busy? Do the walls have texture or are they smooth?
For instance – if it's a high-traffic area, like a kitchen, you should use paints with gloss because they can repel moisture and clean easily with simple wiping or scrubbing.
The type of paint you use will determine how the room or area will be painted and might require different techniques. So, when it comes to buying latex or oil-based paints, you're aware that you're not going to compromise on any of the factors below. Thanks to the latest paint technologies, both latex and oil-based paints are now specially formulated to ensure:
Resistance to stain
Cleanability or "scrub ability"
Great coverage
Resistance to moisture
Ease of touching up
Latex or oil-based paints?
Most painters, both DIY and professional, use latex paints. They dry quickly and provide the longest-lasting finish with the best gloss retention. Latex paints are also easy to work with and highly durable. In addition, they're easy to clean with soap and water. Latex paints are available in all finishes – flat (matte), satin, eggshell, semi-glossy, and glossy.
Some painters, though, use oil-based paints for specific projects. Oil-based paints – also known as alkyd paints – provide excellent adhesion, durability, and resistance to moisture, dirt, oil, and grime. They're ideal for painting high-traffic areas like kitchens and bathrooms. However, oil-based paints also contain solvents, which are toxic as they exude fumes that can be harmful to your health. Oil-based paints are also harder to clean. Plain water and soap won't eliminate the leftover paints from your brush. It would be best if you had mineral spirits to clean and remove the leftover paint from these tools.
As you can see, not all paints are made the same. You can ask a hardware store paint expert about it if you need help finding the right paint for your project.
How much paint do you need?
Most professional painters say that you will need one gallon of paint per 400 square feet. But that's only a rough guideline because each project is unique. For example, more significant projects or projects involve painting stucco, which typically requires more paint. Read this guide here to help you determine how much paint you need for your interior paint project. Paint companies like Benjamin Moore offer an online paint calculator, which takes other things like window and door measurements.
Choosing a paintbrush
Paint brushes come in different shapes, sizes, and bristles, so it can be somewhat overwhelming when choosing the right brush for your project.
But one thing that you should be sure about – premium, professional-grade paint brushes will almost guarantee better-looking and long-lasting results with less effort than cheap and low-grade brushes.
Polyester. Paintbrushes with polyester bristles are best for latex (water-based) paints. These bristles' firmness makes it easy to retain their shape even after repeated use.
Natural bristle. Made from a collection of animal hairs, paint brushes with animal bristles are best for use with oil-based paints and varnishes, polyurethane, shellac, and other oil-based coatings. The flagging of the bristles is just normal, which makes it easy to hold more paint and helps you apply it to a smooth and uniform finish.
Polyester/blended nylon. These bristles offer nylon's durability and polyester's shape retention, making for a high-quality, professional-grade brush. Brushes with this type of bristle are designed to handle multiple projects, easy to work with, and easy to clean.
Brush sizes: The type and condition of the surface you're about to paint, as well as the kind of paint, will help you determine the correct brush size:
1" to 2" – Ideal for small spaces on windows and other trimmings.
3" – Used for glossy paints for doors and cabinets.
4" – Ideal for painting large and flat surfaces.
Brush end types:
Square trim brush – The bristles are cut into a blunt shape like a square. It is perfect for painting large and flat surfaces.
Flat sash brush – This brush has a narrow, long, and thin handle with trimmed bristles. The slim handle makes this brush easy to handle and control. It is ideal for painting trim around doors, windows, etc.
Angled sash brush – The bristles have been cut at an angle to make it easier to apply paint to window trim, skirting boards, etc. The angular design of this brush allows you better control.
Chisel trim brush – The bristles have a slanted cut to produce a good, straight line, making the brush ideal for trimming corners and edges.
Paint rollers
Like paint brushes, paint rollers come in different sizes and types. It helps to know the parts of a paint roller and determine the right roller cover for your project.
A roller cage is a skeletal frame consisting of the handle and the "ribs" that rotate. A roller cover is a cylindrical tool with a hollow core, designed in such a way to be used with the roller cage to apply paint.
If you know the size and the condition of your surface, it will help you determine the type of roller cover. Here's a general guide to choosing the correct roller cover based on the nap sizes:
¼ – inch nap – For smooth or fine surfaces, such as new drywall, wood doors, trim, and metal.
3/8 -inch nap – For smooth to light-textured surfaces.
½-inch nap – Light and medium textured surfaces (such as textured drywall or concrete) for most walls and ceilings.
¾-inch nap – For rough surfaces like textured walls and ceilings, textured plaster, decks, and concrete blocks.
If you want to choose a roller cover for general-purpose painting, choose a ½- or 3/8-inch nap.
Other materials
Every project is unique. You may need different tools depending on several factors, such as the condition of your surface or the paint you choose. However, there are a few must-haves, such as:
Drop cloths (canvas is preferable over plastic)
Paint tray
Paint roller extension pole
Spackling compound
Caulk
Putty knife
Sandpaper
Painter's tape
Step ladder (if painting high walls)
By determining how much paint you need and readying all the right paints and tools, your interior house painting in Livermore, CA will go more smoothly than if you begin the project without proper planning.